TRANSLATE THIS ARTICLE
Integral World: Exploring Theories of Everything
An independent forum for a critical discussion of the integral philosophy of Ken Wilber

David Christopher Lane
, Ph.D. Professor of Philosophy, Mt. San Antonio College Lecturer in Religious Studies, California State University, Long Beach Author of
Exposing Cults: When the Skeptical Mind Confronts the Mystical
(New York and London: Garland Publishers, 1994) and
The Radhasoami Tradition: A Critical History of Guru Succession
(New York and London: Garland Publishers, 1992).
PHILIP J. KLASS
Hee June Park
Philip Julian Klass was a prominent American UFO skeptic and an aerospace journalist who has written seven books on UFOs and has appeared on television. He was a top editor for the Aviation Week & Space Magazine for many years before he rose to fame as a leading critic of Americans who believed in aliens and UFOs. In his lifetime, Klass has made a name for himself as a skeptic and was ranked number five on the top skeptics' list of the 20th century by the Skeptic Enquirer. Klass was famous for several reasons such as coining the term "avionics" and writing several books debunking UFOs. Klass has also gotten hate mail from people that believed in aliens and was called a disinformer who was sent by the government to keep the truth on extraterrestrial life away from civilians. However, according to a longtime UFOlogist James Moseley, although he disagreed with Klass's aggressive style of attacking other UFOlogists such as James E. Mcdonald, he noted that Klass's candid works truly did benefit the field. He also stated that most prominent UFOlogists in the world even "pleasantly tolerated" Klass.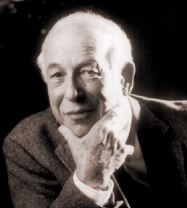 Philip Julian Klass was born on November 8, 1919, in an urban city named Des Moines, which is the capital city of Iowa. Klass grew up in the second biggest city in Iowa, Cedar Rapids, under his father and mother, Raymond Klass and Anne Traxler. At a young age, Klass showed interest in engineering, especially in vehicles when he won a ride in an Autogyro in the Iowa State Fair. This may have been an influence from his father, who was a successful lawyer for automobile negligence. Klass also showed interest in hands-on building, as noted by his sister Rosanne Klass, who stated that he was often spending his time building crystal radios. Klass's passion for engineering at an early age was a reason why it was no surprise when he went on to graduate from Iowa State College with a Bachelor of Science in electrical engineering in 1941. Klass was known for devoting most of his life to his works. He was a workaholic and a loner, which explains why he had married so late at the age of 60 to Nadya Ganew, a Bulgarian refugee. Between the two, there were no children; however, Ganew had a son who escaped with her from Bulgaria.
After graduating from college, Klass entered the workforce amidst World War II as an engineer for General Electric and worked on the development of electronics for aviation for ten years. In 1952, with his acquired knowledge of electronics for aviation, Klass transitioned into journalism and became the first avionics editor for Aviation Week & Space Technology.
As a senior editor for Aviation Week & Space Technology, Klass left a legacy that would impact the aerospace industry for years to come. Sometimes his passions were out of line. For instance, one time, Klass ran into trouble with the FBI for disclosing classified information on his report in 1951. Later on, the investigation on Klass was dropped after the US Air Force shared their concern of exposing declassified information for the prosecution to the FBI. Klass ventured into the field of avionics and he was quite successful. Klass became one of the first persons to write about inertial navigation systems (1956), infrared missile guidance, and detection (1957), and microelectronics (1957). According to an interview with Phili J. Klass himself, in the Microelectronics article, Klass predicted that "without the benefit of 'psychic' power--that the then-embryonic technology would revolutionize electronics." Klass's insights and breakthrough reports mark him as one of the pioneers of the avionics industry.
One of his most recognized works within the aerospace industry is the book titled Secret Sentries in Space (1971), which was one of the first books that covered spy-satellite technology. In this book, Klass discusses the history of satellites, and how they work, and how it impacts world politics. The book garnered much attention and was praised for the thorough summarization of the U.S reconnaissance program. Klass continued to work as a senior editor for Aviation Week & Space Technology until he retired in 1986. However, retirement could not stop Klass's love for avionics, as he continued to contribute until 2002 for Aviation Week & Space Technology.
Although Klass left a firm legacy in the aerospace industry as a pioneer of avionics, he did not rise to fame until he became a critic of UFO believers. Klass was an interesting personality as a UFO debunker. He garnered many followers, but at the same time became a target of hatred. Klass's background in electrical engineering helped him assess many situations by methodical research, which helped him see objects in the sky differently from the vast majority of the UFO believers. Interestingly, when Klass was asked how he felt about the virulence of his critics, he responded, "I'm flattered because it reveals that my efforts have struck a sensitive nerve." Klass was never swayed by the emotions of the crowd and, for this reason, he was able to approach the UFO sightings in a realistic and rational way. Due to his analytical nature, and interest for atmospheric phenomena, Klass always had a prosaic explanation for UFO sightings. Oftentimes, his logical and down to earth explanations frustrated many UFO enthusiasts which led to death threats, and accusations that framed Klass as a "disinformant" sent by the government. However, Klass was not afraid to be blunt and tell the world what he believed in.
Klass became involved in the UFO field when he first read the book Incidents at Exeter (1966) by John G. Fuller. The book entailed a series of stories about UFO sightings in and near Exeter, New Hampshire. Upon reading the book, Klass was certain that these stories about the UFOs were true--that these sightings were a mere byproduct of power lines generating a ball of lightning, also known as plasma. After reading the book, Klass wrote up a review explaining the possible reasons why people might have mistaken a ball of lightning or plasma for a UFO. The review garnered much attention and Klass became an overnight celebrity in the UFO field.
Klass believed his plasma theory debunked virtually all reports of UFO sightings; however, it was not well received at all. One person who rejected Klass's theory was a physicist named James E. McDonald. The two could not come up with an agreement and exchanged heated letters on the subject. The interaction between the two did not do a favor for Klass's image, especially when he carried on an ad hominem attack on McDonald that had nothing to do with the subject in hand--UFOs. Eventually, a group of plasma experts claimed that Klass's theory of plasma balls was unscientific, and, as a result, Klass decided to drop his plasma ball theory altogether.
After Klass quietly dropped his plasma ball theory, he quickly presented new ideas. Klass claimed that all UFO sightings can be classified as atmospheric phenomena such as clouds, comets, stars, or airplanes. Klass also added that some may even be hoaxes. After presenting his ideas, many UFO enthusiasts were quick to criticize Klass, because Klass would almost always try to claim a UFO sighting as a hoax without any evidence. But Klass was right, at least by his standards. Klass always had a prosaic explanation for sightings.
One of his early investigations of UFO sightings may have contributed to Klass's mindset for claiming UFO sightings as hoaxes. In an interview, Klass described his first major investigation in 1966 at Socorro, New Mexico. A policeman by the name of Lonnie Zamora apparently witnessed an egg-shaped UFO landing, two ETs in coveralls, and the UFO blasting off like a rocket. Klass claimed that the policeman might have witnessed an atmospheric phenomenon due to high-tension power lines and thunderstorms in the surrounding area. However, Klass quickly changed his mind when he was informed by an atmospheric physicist at the New Mexico Institute of Technology that city officials made-up rumors to stimulate the dead economy. With further investigation, Klass claimed one of his first major investigations as a hoax. Klass then stated in the interview that he quickly wrote off a lot of highly suspicious cases similar to the Socorro sightings as hoaxes.
Other than investigating UFO sightings, Klass was involved with debunking theories of alien crashes. In 1987, Klass ran into "Majestic 12" documents which was discovered by a UFOlogist named Bill Moore. The Majestic 12 documents apparently were top-notch government papers that documented an alien crash cover-up by the government. However, Klass questioned the authenticity of the documents and attempted to raise several points that cast doubt on the validity of the documents. After several months of attempting to debunk the authenticity of the documents, Klass realized that he was not in the position to debunk these documents. Determined to discover the truth about the documents, Klass decided to inform the FBI that Dr. Moore was leaking top-secret documents. This prompted the FBI to carry out investigations on the documents, but in the end nothing definitive came about. After this most people sided with Klass and believed that the documents were fake.
Klass lived a fulfilling life, garnering much attention from both supporters and critics. In his last years of debunking UFOs, Klass left a curse upon UFO enthusiasts, when he warned:
"To UFOlogists who publicly criticize me, ... or who even think unkind thoughts about me in private, I do hereby leave and bequeath: THE UFO CURSE: No matter how long you live, you will never know any more about UFOs than you know today. You will never know any more about what UFOs really are, or where they come from. You will never know any more about what the U.S. Government really knows about UFOs than you know today. As you lie on your own death-bed you will be as mystified about UFOs as you are today. And you will remember this curse."
Klass passed away due to cancer in Cocoa, Florida on August 9th, 2005.
Further Reading
1. ETs May Be Out There… But He Says They're Not Here, Skeptic magazine volume 7, number 4 in 1999.
2. UFOs Explained, Random House (1974)
3. Bringing UFOs Down To Earth, Prometheus Books (July 1, 1997)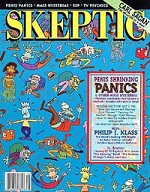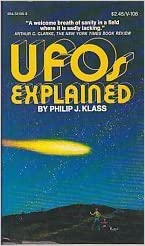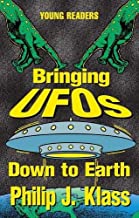 PREFACE | David Christopher Lane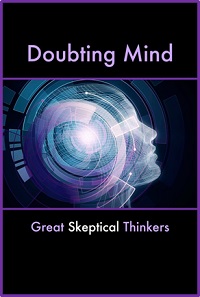 Before the current pandemic altered our day to day lives, the MSAC Philosophy Group had been working on a book entitled, Doubting Mind: Great Skeptical Thinkers, which contained separate essays on a number of notable researchers who champion critical thinking and skepticism when analyzing paranormal claims, such as UFOs, astrology, and various religious claims. The book has now been finished, though it took a bit longer than we anticipated.
The word skeptical has too often been conflated with the word cynical. The former term comes from the Greek word skepsis which properly defined means "to look, view, observe." Or, as Miguel de Unamuno explained in 1924 in his book, Essays and Soliloquies, "Skeptic does not mean him who doubts, but him who investigates or researches as opposed to him who asserts and thinks that he has found."
To be cynical, on the other hand, indicates that the person is "[pre] disposed to disbelieve or doubt the sincerity or value of social usages or personal character or motives and to express it by sarcasm and sneers, disparaging of the motives of others, captious, peevish."
Therefore, it is important to understand that a skeptic is not one who ad hoc dismisses borderland ideas, but is one who is willing to go the extra mile to gather more (not less) information about any given phenomenon. As I have often remarked (to the obvious consternation of certain cult followers), we, humans, are too gullible when we accept miraculous claims without further investigation. We are cheap sluts for the paranormal, believing too easily in conspiracy theories that defy the known law of physics.
There are many reasons why this is so, but I suspect that in a world where everything eventually eats one another to survive (whether it be a vegan eating plants or a carnivore eating meat), any organism that can develop a buffering illusion to survive such a horror show has an evolutionary advantage over others that cannot. This came into sharper relief for me this past week as I watching the British made television mini-series, War of the Worlds, where in one particularly poignant scene a mother who has just witnessed the death of her children at the hands of an alien species realizes that there is no point in continuing to live in such a horrific environment. She opts to shoot herself and the viewer instead of being shocked perfectly sympathizes with her decision.
Nature is a madhouse if looked at objectively and therefore it is not surprising that we have evolved all sorts of mental defense systems in order to live long enough on terra firma to pass on our genetic heritage. Since we are the survivors in this boiling cauldron of eat or be eaten, we have inherited a variety of tools to ward off the true existential dread that can overcome any being that becomes too keenly aware of how this DNA game plays out.
I mention all this as a necessary preface, since no matter how well versed we may become in science (and trained to become good doubters, in the positive sense of that term), we still retain at the core of our beings a deeply emotional component that defies a purely rational or logical way of being. We may act like scientists from time to time, but we are not scientists in the long term. We are vulnerable creatures and our myths and our fairy tales will persist even if we opt for agnosticism or atheism, though they may take on a different color and hue and justifications.
Thus, this book provides us with but a small glimpse of how to think more rationally and critically, despite the sobering realization that we cannot be great skeptics all the time.