TRANSLATE THIS ARTICLE
Integral World: Exploring Theories of Everything
An independent forum for a critical discussion of the integral philosophy of Ken Wilber

David Christopher Lane
, Ph.D. Professor of Philosophy, Mt. San Antonio College Lecturer in Religious Studies, California State University, Long Beach Author of
Exposing Cults: When the Skeptical Mind Confronts the Mystical
(New York and London: Garland Publishers, 1994) and
The Radhasoami Tradition: A Critical History of Guru Succession
(New York and London: Garland Publishers, 1992).
SEE MORE ESSAYS WRITTEN BY DAVID LANE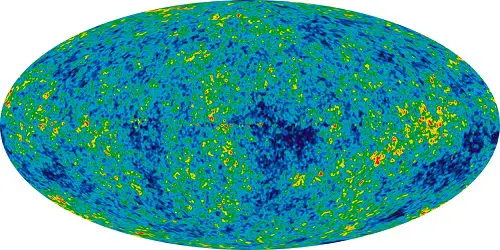 Eden's Probability Error
Reexamining Wilber's Statistical Blunder
David Lane
Invoking Eros, Atman, Zeus, Hercules, or any other mythic being isn't science and it isn't a good metaphor or placeholder.
Much has been made by Wilber acolytes that his theory of evolution fills in the missing gaps which Darwin's theory of natural selection supposedly misses. However, when it is pointed out by Frank Visser and other critics (well versed on the ins and outs of molecular biology) that Ken Wilber continually misrepresents the mechanism of evolution and what it portends by substituting it with a metaphysical drive, such as Eros, they are told that it is merely a game of semantics and a misreading of metaphorical language.
But a close examination of Ken Wilber's writing shows that this type of criticism is not only without merit, but neglects the very clarity of his argument when he writes, "there is a "force" driving evolution that far outdistances statistical probabilities—and that force is Atman telos."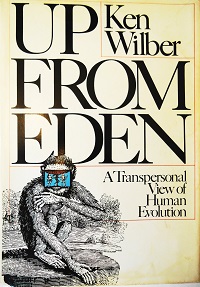 Ironically, in the same book (Up From Eden) Wilber makes a prediction about the improbability of sophisticated complexity arising from simpler life forms which echoes almost word for word William Thomson's (later to be known as Lord Kelvin's) 19th century criticism against Darwin that the earth was too young for evolution to have had enough time to work its magic.
As Victor Stenger, writing for the Skeptical Inquirer, explains,
"Thomson had made major contributions to thermodynamics, formulating the second law of thermodynamics and establishing the absolute temperature (Kelvin) scale. At the time, the only known sources of energy that could account for solar radiation were chemical and gravitational. Thomson calculated the age of the Sun for each mechanism and found that gravity gave the largest value, of a few tens of millions of years. Earth could not be older than the Sun, and this age was a factor of ten lower than Darwin's estimate of the age of Earth. Using thermodynamics, Kelvin also calculated that the temperature of Earth would have been too high even as recently as a million years ago to allow for life."[1]
In Lord Kelvin's estimate, the earth was not billions of years old, but only tens of millions. Time (and its lack) was, therefore, the real drawback in Darwin's theory on the origin of species. However, it turned out that Kelvin's estimates were wrong and that the solar system was much older than anyone had expected.
As Stenger continues,
"But Thomson's conclusions were wrong, and Darwin's theory was not falsified. Thomson cannot be faulted, for he used the best information available at the time. With the discovery of nuclear energy early in the twentieth century, a new source of energy became known that was far more efficient than either gravity or chemical reactions. This provided a mechanism for a much longer-lived sun. Furthermore, the natural nuclear radioactivity of Earth generates significant heat and upsets Thomson's calculation for the rate of cooling of Earth."[1]
Yet, Wilber piggybacking on this "not enough time laden critique" doubles down on it and in a predictive footnote on page 304 writes,
"Recent evidence suggests 7-9 billion years ago for the Big Bang, which makes it even more difficult [my emphasis] to account for emergent evolution with statistical probabilities. Science used [read alert: notice how Wilber uses the past tense here] to say that because evolution had a virtually unlimited [his emphasis] amount of time, the emergence of higher life forms and man could easily be explained by statistical likelihoods. That unlimited time was drastically reduced by the strong evidence of a 15-billion-year limit, a limit that severely (and in the opinion of some, fatally [Note: Wilber, naturally, doesn't name names here]) strained probability figures. Cutting that limit in half [his emphasis] will, I predict, completely destroy [my emphasis] the statistical argument, which will leave science unable to account for the how or why of evolution [my emphasis]. I.e., there is a 'force' driving evolution that far outdistances statistical probabilities—and that force is Atman telos. [my emphasis.]"[2]
First, notice Wilber's choice of words, but more importantly his complete lack of substantial references to back up his claims.
Second, he wrongly infers that natural selection necessitated an "unlimited time," to work, which Darwin and others never suggested—only that it had to be a longer gestation than what the Bible indicated and what Thomson had concluded.
Third, Wilber then claims that recent studies (circa 1981) point out that the universe is only to 7 to 9 billion years old. Just a few years later this turned out to be quite mistaken. Today, it is generally agreed among astrophysicists who have studied the age of the cosmos that it is around 13.7 billion years old.
Fourth, Wilber then goes out on a limb (with apologies to Shirley MacLaine) that with a much younger universe Darwin's theory will be "completely" destroyed since "science will be unable to account for the how and why of evolution." On this score, Wilber's prophecy was wrong again.
What is so irksome in this footnote is that he can with a straight face (this was before emojis and ironic smirks) dismiss Darwin with two or three sentences and then axiomatically postulate that "Atman Telos" accomplishes what natural selection cannot. Given the metaphysical nature of such a Hindu influenced concept, Wilber could have just as easily replaced Atman with "Holy Spirit," "Allah," or "Kamuy" who in Ainu mythology constructed the world on the back of a trout.
Invoking Eros, Atman, Zeus, Hercules, or any other mythic being isn't science and it isn't a good metaphor or placeholder. If you want to do science, it is best to leave the pantheon of fictional gods back at their temples. Science is about mechanism (step by step analysis), not about mythic beings.
[1] Victor Stenger, "Darwinism And The Age Of Earth", Skeptical Inquirer, June 1, 2003.
[2] Ken Wilber, Up from Eden, A Transpersonal View of Human Evolution, Anchor Press/Doubleday, 1981, p. 304n. Reprint Quest Books, 1996, p. 320.
-0-0-0-0-0-
In The Collected Works of Ken Wilber, Vol. Two (1999), which contains the second edition (1996) of Up from Eden, this footnote has been rewritten as:
Recent evidence suggests 7-9 billion years ago for the Big Bang, which makes it even more difficult to account for emergent evolution with statistical probabilities. Scientists used to say that because evolution had a virtually unlimited amount of time, the emergence of higher life forms and man could easily be explained by statistical likelihoods. That unlimited time was drastically reduced by the strong evidence of a 15-billion year time limit, a limit that severely (and in the opinion of some, fatally) strained probability figures. Cutting that limit in half will, I predict, completely destroyThat limit completely destroyed the statistical argument, which leaves science unable to account for the how and why of evolution. I.e., there is a "force" driving evolution that far outdistances statistical probabilities—and that force is Atman telos. (p. 627)
So where first, the 7-billion time limit "completely destroyed the statistical argument", now it is the 15-billion year time limit. Some statistical revisionism! Even though it is claimed that Volume Two contains the 1996 edition of Up from Eden, the 1996 Quest edition of Eden still has the original, longer footnote, including Wilber's "prediction", which is contested in this essay. (FV)