TRANSLATE THIS ARTICLE
Integral World: Exploring Theories of Everything
An independent forum for a critical discussion of the integral philosophy of Ken Wilber

David Christopher Lane
, Ph.D. Professor of Philosophy, Mt. San Antonio College Lecturer in Religious Studies, California State University, Long Beach Author of
Exposing Cults: When the Skeptical Mind Confronts the Mystical
(New York and London: Garland Publishers, 1994) and
The Radhasoami Tradition: A Critical History of Guru Succession
(New York and London: Garland Publishers, 1992).
SEE MORE ESSAYS WRITTEN BY DAVID LANE
The Philosopher's Library
Folios from a Hypertextual Mind
David Lane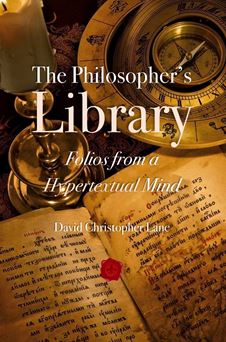 This fictional narrative is based on actual events, though it is entirely up to the reader's sagacity to determine which parts are true and which are false. The main story revolves around an ancient astrological book, allegedly written thousands of years ago in India by the rishi Bhrigu, which reveals biographical details of those living today. Professor Lane, known for his critical studies of such cults and gurus as Eckankar, MSIA, and Sathya Sai Baba, goes on a quest in North India to find out if the ancient astrological treatise is authentic. However, in his search, he must overcome threats and personal attacks from several cult organizations. There are two subplots revolving around the hypnotic power of religion and the issue of paranormal projections. This is the first book in a five-part series.
Free PDF for the book, part one
Amazon paperback version
Audible audio version